Filter Reviews
Fit
Size
Quality
Problem
Comfort
Color
Feel
Pain
Strap
Leather
Look
Buckle
...
Style
Support
Navy
Shoes
Feet
Toes
Work
Person
Foot
Sneakers
Dansko
Danskos
5.0 star rating

4.0 star rating

3.0 star rating

2.0 star rating

1.0 star rating
Stephanie
5.0 star rating
LOVE LOVE LOVE them
Review by Stephanie on 26 Feb 2019
review stating LOVE LOVE LOVE them
I am in serious love with these shoes. It is difficult to find cute shoes with larger feet and these in a 43 wide fit me perfectly. I can wear them all day and my feet still feel good at the end of the day. None of that, "ahhh" feeling when I take them off. Instead, my feet feel energized. Wish they had other colors in the 43 wide as I would buy more!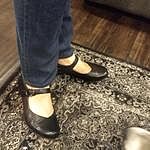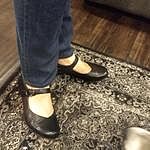 Awesome shoe
Review by Grace on 18 Sep 2020
review stating Awesome shoe
Awesome shoe
Perfect
Review by Karen on 14 Sep 2020
review stating Perfect
Perfect
Best shoes
Review by Ellie on 11 Sep 2020
review stating Best shoes
I put off buying Danskos forever. But my arthritis is traveling up my leg. These take away all my pain! Never going back to regular shoes
Mackenzie
5.0 star rating
So comfy
Review by Mackenzie on 30 Aug 2020
review stating So comfy
I work as a barista and these shoes are not only cute but really comfortable for long shifts. I have high arches and these offer a lot of support. I did get blisters breaking them in, but it's worth it. This is my second pair, and likely I'll buy another pair next year!